Shine the Spotlight
Raymond J. Hayling II
For Billy Penn By Mark Dent – February 15, 2016
FLIP PHONES AND LOTUS NOTES: City Hall's late climb into the 21st century
The public sector will always be a few years behind the private sector in terms of technology, but Philly's local government is improving Read more...
---
Pennsylvania's Free, Statewide Court-Case Portal Makes Progress
July 18, 2016 | by Government Technology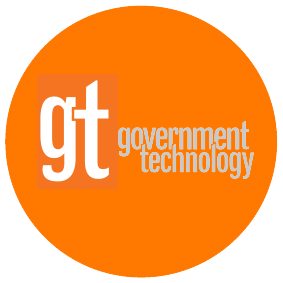 Not even the nation's largest states have a free, statewide court system in place for the public to access current and former criminal records. Read more...
---
States Take Varied Approaches to Regulating Body Camera Footage
July 19, 2016 | by Government Technology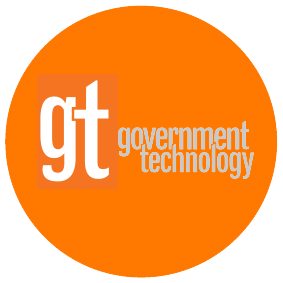 State and local governments are taking a variety of approaches to how they regulate police body camera footage. While some aim for protecting the rights of citizens, others want to limit access altogether. Read more...
---
New Jersey Supreme Court to Rule on Open Data Case
July 19, 2016 | by Government Technology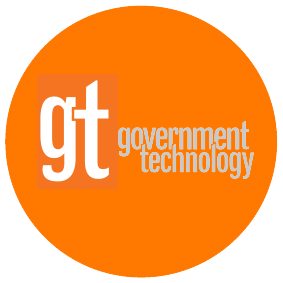 An open government advocate has sued in an Ocean County court over a town's refusal to provide metadata of emails sent by its police chief, claiming that such a record did not exist and creating one would create an unnecessary burden. Read more...
---
Decision on LMR-to-LTE migration for mission-critical voice should be made by public safety, Seybold says
July 28, 2016 | by Urgent Communications

Public safety's mission-critical voice communications someday may be transmitted over FirstNet's nationwide LTE system, but elected officials and government administrators should not retire land-mobile-radio (LMR) networks until first responders express confidence in the LTE-based offering, according to leading wireless consultant Andrew Seybold.
Unfortunately, too many government officials are jumping the gun on the capabilities of public-safety LTE as justification to not fund needed improvements to existing LMR networks, Seybold said today during an IWCE webinar sponsored by Anritsu, Avtec, ESChat and Zetron. Read more...
---
Utilities are driving grid security innovation
July 29, 2016 | by SmartGridNews.com

Cybersecurity is driving development of a connected energy grid, and power utilities are helping steer the industry toward a safer, more reliable power distribution, according to a smart grid subject matter expert from Underwriters Laboratories (UL).
"I think energy companies are doing a great job in driving innovation," said Ken Modeste, lead of cybersecurity technical services at UL, in an interview with SmartGridNews. "The energy grid, in 25 or 30 years from now, it will look completely different than 25 or 30 years in the past. North America has the opportunity; and the utility companies are investing and looking into that. Smart meters are one very important aspect that they're deploying." Read more...
---
CISOs Say They Are Paying Close Attention to DNC Hack
July 26, 2016 | by Wall Street Journal

NEW YORK – Chief information security officers are perhaps as eager as the Democratic National Committee to find out the full story on how the organization's private email correspondence got leaked Friday. CISOs soak up information about cybersecurity incidents, looking for clues as to how to stave off similar attacks themselves.
CISOs are following the DNC saga closely, identifying the cyber activity of nation states as a prime threat to corporations, said Steve Attias, former CISO at New York Life Insurance and a participant Tuesday at the International Conference on Cyber Security. "Years ago, we were worried about script kiddies breaking in, then we saw hacktivists, then criminal activity and now nation states," Mr. Attias said. He retired in 2015 after leading security at New York Life for 14 years. Read more...
---
Illinois Online Voter Registry Hacked; Voter Records Taken
July 21, 2016 | from "Illinois Online Voter Registry Hacked; Voter Records Taken" | The Hill, Joe Uchill
The Illinois State Board of Elections online voter registration system was hacked. McLean County Clerk Kathy Michael posted a letter on Facebook she claimed was sent to election authorities from Kyle Thomas, the director of voting and registration systems for the board of elections. The letter states that the attackers got a hold of voter records, but also makes clear that they were limited in what they accessed. "We have found no evidence that they added, changed, or deleted any information in the database. Their efforts to obtain voter signature images and voter history were unsuccessful," the letter said. The attacks also caused outages in online voting for the past week. The letter went on to say that the board is "in the process of determining the exact number of voter records and specific names of all individuals affected."
---
New Yorkers Greet the Arrival of Wi-Fi Kiosks With Panic, Skepticism and Relief
July 27, 2016 | from "New Yorkers Greet the Arrival of Wi-Fi Kiosks With Panic, Skepticism and Relief" | New York Times, Patrick McGeehan
New Yorkers are showing mixed reactions to the free Wi-Fi kiosks that are appearing as part of the city's LinkNYC initiative. The kiosks offer free high-speed Internet connections, phone service, and ports for charging cellphones and other devices. This week's addition of kiosks in Queens brings the total to about 300 kiosks, nearly all of which are in Manhattan. Some users are excited about the new free services, but others are concerned about privacy issues. Cybersecurity experts and civil liberties groups have raised concerns that LinkNYC's privacy policy allows the system's operators to collect and sell consumer data. CityBridge, the consortium behind LinkNYC, says it is barred from sending ads to users' phones and is working with city officials to revise its privacy policy.
---
New White House Metric Will Guide Cyberattack Response
July 27, 2016 | from "New White House Metric Will Guide Cyberattack Response" | Wall Street Journal, Damian Paletta
The Obama administration on Tuesday announced a new way of gauging the severity of cyberattacks and responding to them, part of a broad effort to improve coordination among federal agencies that react to large-scale computer breaches. The new metric will assign a rating of 0 through 5, with 5 being the most severe, for certain cyber incidents aimed at companies or the federal government. These changes are part of a new presidential directive issued by the White House following complaints that the government's response to cyberattacks has at times been erratic. An incident that ranks at a level 3 or above in this system is considered "significant" and will trigger certain coordination mechanisms, meaning senior officers from different agencies will be in close contact. A "Level 5" event is one that "poses an imminent threat to the provision of wide-scale critical infrastructure services, national government stability, or to the lives of U.S. persons." The new system directs agencies to notify each other quickly after they learn of a breach, to expedite any federal response. It aims to improve coordination between federal agencies, something that became an issue during past cyberattacks when multiple federal agencies have been involved in responding to particular incidents. Congress recently passed legislation to improve the government's sharing of information on cyberthreats with private companies, but the law is voluntary and its success may depend on how extensively companies cooperate with federal agencies.
---
Study Spurs Discussion of State-Level Police Body Cam Legislation
Aug 10, 2016 | by Government Technologies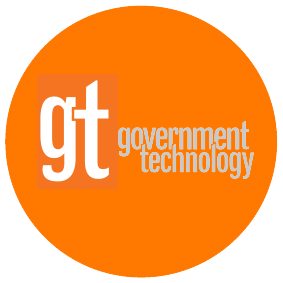 In a study aimed at the state legislation across the country, the Sunlight Foundation found that the overarching theme of legislation could largely be described by looking at four main points. Read more...
---
Combination of Need, Cost and Innovations Are Rekindling the Muni Wireless Dream
Aug 10, 2016 | by Government Technologies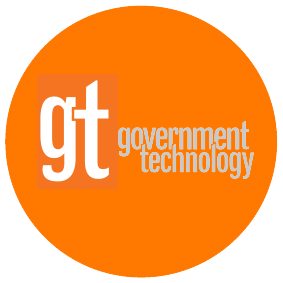 The economics of wireless and the ability to deliver a gig makes the case for wireless/wired hybrid infrastructure. Read more...
---
Dispatchers Say Calls From Cell Phones Can be Difficult to Track
Aug 11, 2016 | by EMSWorld (press release) (blog)

When you dial 9-1-1, perhaps the most important piece of information you can provide is your location, but often callers aren't able to tell Read more...
---
Callers, First Responders Losing Faith After 911 System Fail
Aug 12, 2016 | by NBC Connecticut

Half the state's 110 dispatch centers have the new, $13 million Next Generation 911 software. Almost none of them could answer 9-1-1 calls at that Read more...